ACTIVITIES AT AMRITAPURI
MEDITATION AND YOGA CLASSES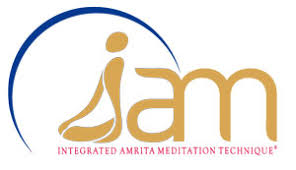 We offer free classes in INTEGRATED AMRITA MEDITATION® (IAM Meditation). For details on upcoming IAM Meditation courses at Amritapuri,
please email This email address is being protected from spambots. You need JavaScript enabled to view it.. During much of the year we offer yoga classes daily.
We also offer four-day intensive upto two-week immersion courses. Please see amritayoga.com for the dates and more information.
VOLUNTARY SERVICE (SEVA)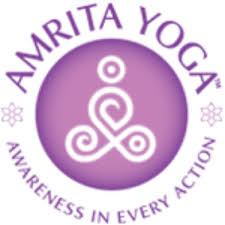 All the work done at Amritapuri is done by volunteers. If you are interested in participating, we can help you to find a meaningful way to contribute
based on how long you plan to stay, your physical condition, and the current needs of the ashram. Amma teaches that by performing selfless actions and service to others we purify ourselves from selfishness and open our hearts to love everyone unconditionally.
Scan this code with your smartphone to learn more on our website. Or visit us later at amritapuri.org/ashram
DAILY SCHEDULE
4:50 – 6:00 Chanting of Lalita Sahasranama (Archana)
9:00 – 10:00 Desayuno
6:30 – 9:00 Meditation, yoga or other silent practices
9:00 – 10:00 Breakfast
10:00 - 11:00 Archana
10:00 – 13:00 Seva or other activities
13:00 – 14: 00 Lunch
14:00 – 17:00 Seva or other activities
17:30 – 18:30 Meditation or other silent practices
18:30 – 20:00 Bhajans
20:00 – 21:00 Dinner
ADVANCE NOTICE REQUIRED
All international visitors are requested to register online in advance of their visit at www.amritapuri.org/visit. For groups of six or more, please give at least 7 days advance notice.
ACCOMMODATION & FOOD
While we make every effort to provide private rooms for couples, single men and women are given dormitory accommodation. All the rooms are very simple, typically
with mattresses on the floor and attached bathroom. In some cases, a private room for a single person may be available. Please inquire at the time of your online registration at amritapuri.org/visit
Simple, Indian style ashram meals are provided along with your accommodation. Non-spicy, Western style food is also available.
We cannot accept credit/debit cards, travelers' checks or personal checks drawn on banks outside of India. There is a bank located on the premises where you can change foreign currency, travelers' checks, and get cash advances on MasterCard and Visa cards. Also, there are several ATMs in the vicinity of the ashram.
SERVICES AVAILABLE AT AMRITAPURI
Bank, ATM machine
Ecology Department
Healthcare: holistic health care services, ayurveda hospital and pharmacy, allopathic medical clinic and pharmacy
International telephone and fax facilities, photocopy service
Internet access
Libraries for children and adults (with spiritual books in various languages)
Tailoring, laundry service, swimming pool
Western and Indian food choices
Amritapuri has a Children's Library with spiritual and educational materials for children. Play areas are limited, however. Parents are encouraged to bring their childrens' favorite toys, books and art supplies.
DIRECTIONS TO AMRITAPURI ASHRAM
The two closest airports are in Trivandrum (120 km south of Amritapuri) and in Cochin (160 km north). The ride from Trivandrum takes about 3 hours. From the Cochin International Airport, the ride takes about 4 hours. If you would like us to send an Ashram taxi to pick you up, please place your order online at www.amritapuri.org/visit. Please order your taxi at least 24 hours in advance of your arrival time.
COMING BY BUS OR BY TRAIN?
If you are coming by bus or by train, Kayamkulam (12 km north of Amritapuri) and Karunagappally (10 km south) are the major cities to reach. From there, take an auto-rickshaw to Parayakadavu (you can ask the driver to take you to "Amritapuri Ashram, seaside."
On your arrival please go directly to the International Office in front of the temple, which has an almost 24 hour reception.
Amma's Tour Schedule: Please bear in mind that Amma travels frequently and her schedule sometimes changes on short notice. Amma is most likely to be in Amritapuri in August, September, as well as parts of December and January. You are always welcome at Amritapuri. However, if you wish to ensure that Amma will be there during your stay, please check amritapuri.org and click "Yatra". Everyone is welcome to join Amma's tours in India. Please write to
This email address is being protected from spambots. You need JavaScript enabled to view it.
for more information.